We are a jewelry studio committed to enhancing the arts community in Phoenix, Arizona and online by providing classes, workshops, and a place to work and share ideas. Whether you are an experienced jewelry artists or have never made a piece of jewelry, you will feel welcome into our community. We want you to have fun while learning, creating and making new friends.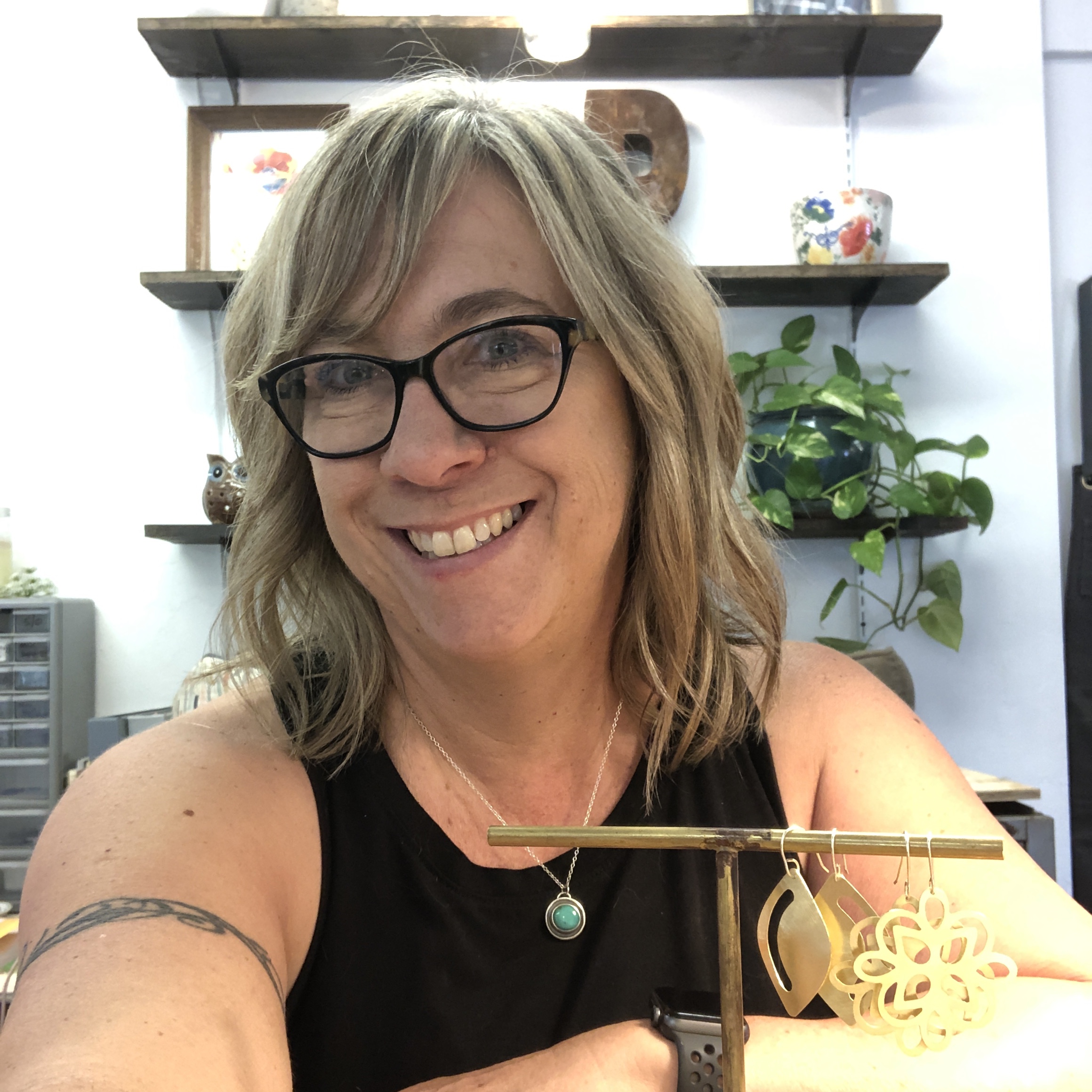 Thanks for checking out KP Studio! My name is Michelle Moyer and I am the owner of KP Studio and the artist behind Michelle Haumont Jewelry.
I began my adventures in metalsmithing in 2011 when I took my first metalsmithing class at a local studio. I was immediately hooked and spent all of my free time in the studio exploring and perfecting my craft. I quit my job in 2012 to pursue my craft full time. In 2013, I began teaching beginning and intermediate jewelry. I was fortunate in 2016, when the stars all aligned allowing me to open KP Studio. Continuing to grow and learn is important to me and in 2018, I took a comprehensive stone setting class with Blaine Lewis at New Approach School For Jewelers in Arlington, Tennessee.
When I opened KP Studio my goal was to create a community of metalsmiths. I wanted it to be a place for people to come to learn the craft. Not just from our instructors but also from each other. I wanted everyone who walked through the door to feel welcome in a friendly and non-competitive environment where we all support one another. I feel like I have watched this dream become a reality and I am so grateful to everyone who has played a role in giving my dream life.
I often get asked about the name. Family is and always will be my top priority. Kenneth was my dad and Pierre was his dad, my grandfather. I lost them within 4 months of eachother about the time I was starting my jewelry line and their deaths were what propelled me to follow my dreams. KP Studio is a shortened version of Kenneth Pierre. And as a sidenote, the purple in my logo and on this site was inspired by my stepdad, Merle, whom passed away the year I opened the studio. Purple was his favorite color. He would have been so very proud of this studio.
I am really excited to be taking our classes online so that we can welcome even more people into our jewelry community.